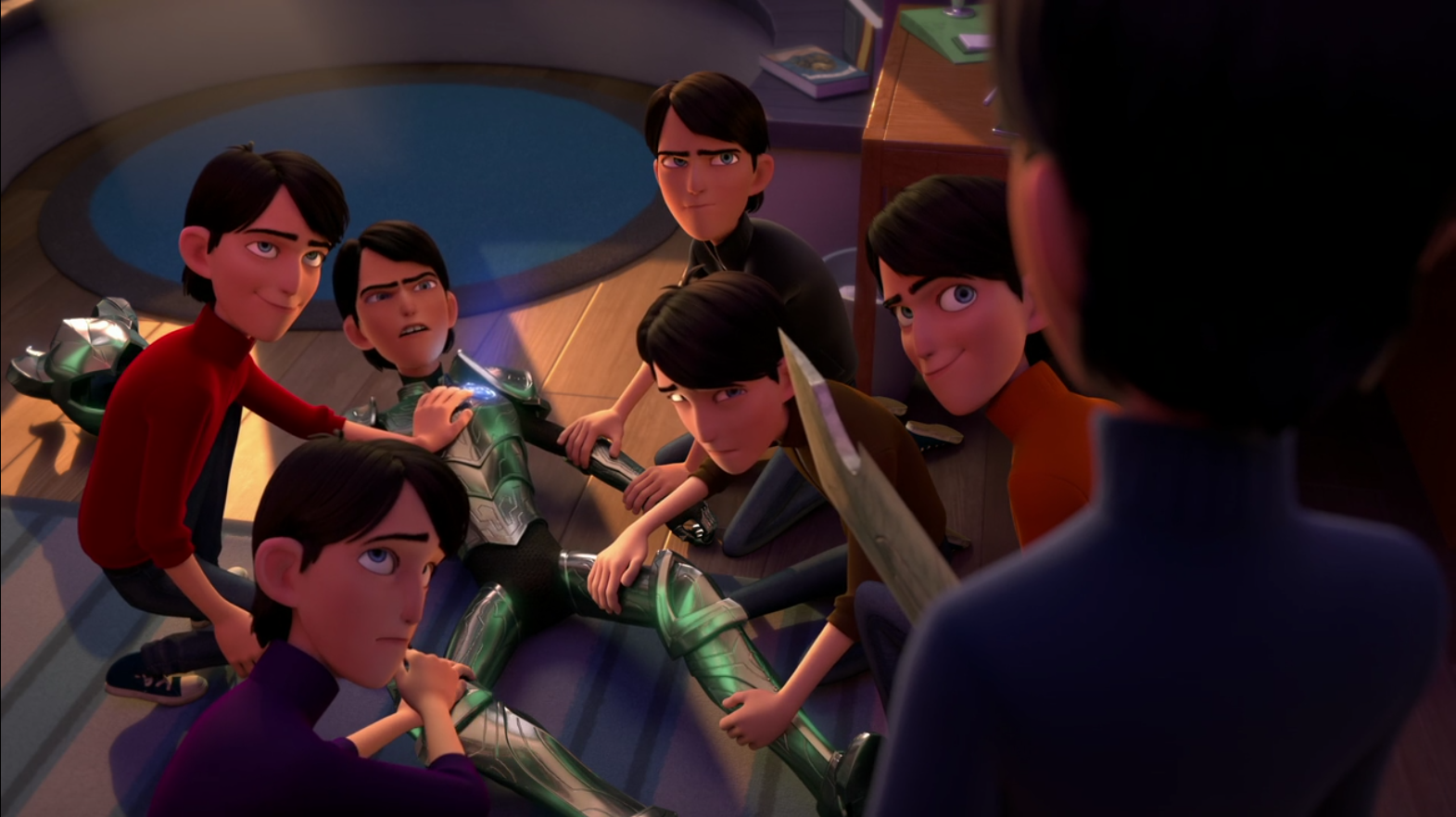 Guest Blog by Brian Costello
We are going to look at the Hero's Journey, yes it's been done and done some more, but in a way that you've probably never looked at it.
For most of us the year is coming to a close. Take a moment, breathe it in. Now exhale a giant sigh of relief (I won't tell anyone) because despite what you may have been told, you are on the return journey, you are heading home. It is a time to celebrate, to reflect, and most importantly to begin a process of renewal that most of us need in order to be able to do it all over again.
I thought about making this post about any number of epic heroes, movies, cartoons, or nearly anything else, but when it comes down to it, I want this to be about you. So I'll skip the Shrek references for now and save gifs for the chat. This is about you. You are a hero.
I know what most of you are thinking. Doug is probably thinking it right now (that's right I am in your brain). "Oh god here comes the teachers as superheroes thing again…" To which I say, you couldn't be more wrong. You aren't a superhero (unless you are and I am not outing your secret identity) but you are a hero. A hero isn't someone with some incredible superpower, but someone who has grown, struggled, lost, learned, and become better in some way if they managed to survive the journey. You are a hero. So is the person in the classroom next to you, so is each and everyone of your students. All of us is the hero of our own story. So now, you need to take control of that. Each of us needs to own it. Something awesome, great you should celebrate. Something awful, how can we recover? For many teachers it can be hard to accept praise or think of themselves as the most important character in their story. We are generally wired to care about others. So much so that we have dedicated our lives to helping young people in a variety of ways. No matter what we are doing, you cannot escape the fact that YOU are the center of your story and no one else. So accept it and let's move on because as much as what we do is about kids, your story, your journey is about you. That part may seem hard to swallow given all we think our kids deserve, but it gets harder.
YOU ARE NOT ANYONE ELSE'S HERO. When you try to become the hero for someone else, you take away from them. As educators we need to stop pretending that we are the hero in anyone else's story. Maybe I can help you, maybe I can't. That does not make me the central focus of your story. All I get to be is a character in the story of others. I get to choose what kind of impact I want to have on kids, on teachers, or on other people in general. What kind of impact do you want to have on others? Do you know? It is ok to say no. You can figure that out. Hopefully the generic answer is a positive one, but from there we return the focus back to you. What skills do you have, what experiences? How can you actually be a positive influence on the lives of others without trying to be their knight in shining armor. No more saviors. Saviors imply we don't have the ability to help ourselves. Instead let's focus on what we have that makes each other better. Do that. You don't need to be anyone else's hero but your own.
Now let's get back to the celebrating. You are almost there. But, the world won't be the same place when you get back next year. You will find the people have changed (they are smaller than you remember) and there are less doors (I think) and those doors might even have rocks for your safety. Going back to the beginning will be hard, so for #WeirdEd tonight let's focus on who YOU are, who YOU want to be, and how you can prepare yourself for the next journey you are about to undertake.
If you like what you read, or the chat, or you hate it all and you want to scream into the void of the internet, please take a look at
The Teacher's Journey
. It is filled with stories of my struggles and growth, as well as those of many others. The Hero's Journey (or the monomyth) is told by many cultures and in many ways. My book takes a look at how those themes are told through education and how understanding them can help us become better.
Buy Brian's new book here!